Mission Statement:
My goal is to amaze and inspire with every mural, canvas and alternative form of artistic expression.
Biography
Max Meano was born in Plainfield NJ and moved to Bethlehem PA at the age of 5. He always had an interest in the arts, showing a passion in all artistic forms of expression in the hip hop culture. From break dancing, DJing, MCing and graffiti, to producing beats, recording and mixing. In high school he took up commercial arts to expand on his graffiti, art and digital design. After stepping back from graffiti and art for a while to pursue music more effectively, he received an Associates Degree in the Radio/TV program at Northampton Community college in Bethlehem PA, specializing in audio production and multimedia; then received a Bachelors Degree in Music Technology at Mercy College in White Plains NY, specializing in audio engineering and production . After graduation and the realizations of the reality of the music industry, he gravitated back to the arts, focusing on graffiti and the full wall production aspect of the game. This included graffiti video productions, solo wall productions(including a huge mural for the Bushwick Collective in NYC), 2 collaboration walls on Zulu Nation headquarters throughout NYC and multiple murals throughout Allentown and Bethlehem PA. He's done graffiti lectures at Lehigh University and live painting at The Allentown Art Museum. He's also the curator for the Allentown Artsfest Graffiti Jam. He has canvas work on display at the Alternative Gallery in Allentown PA and has a number of other murals and showings lined up at galleries and venues in the near future.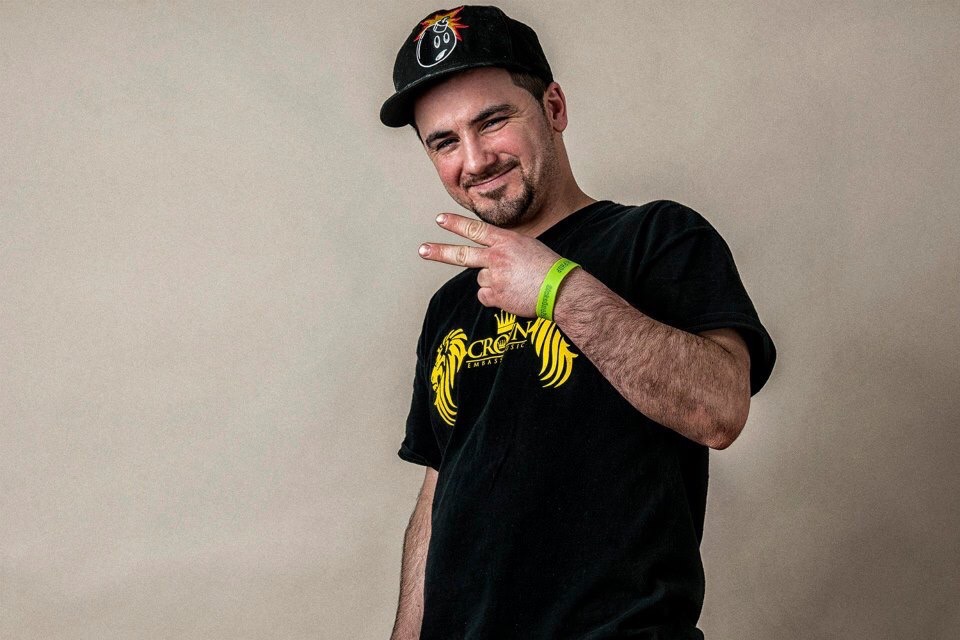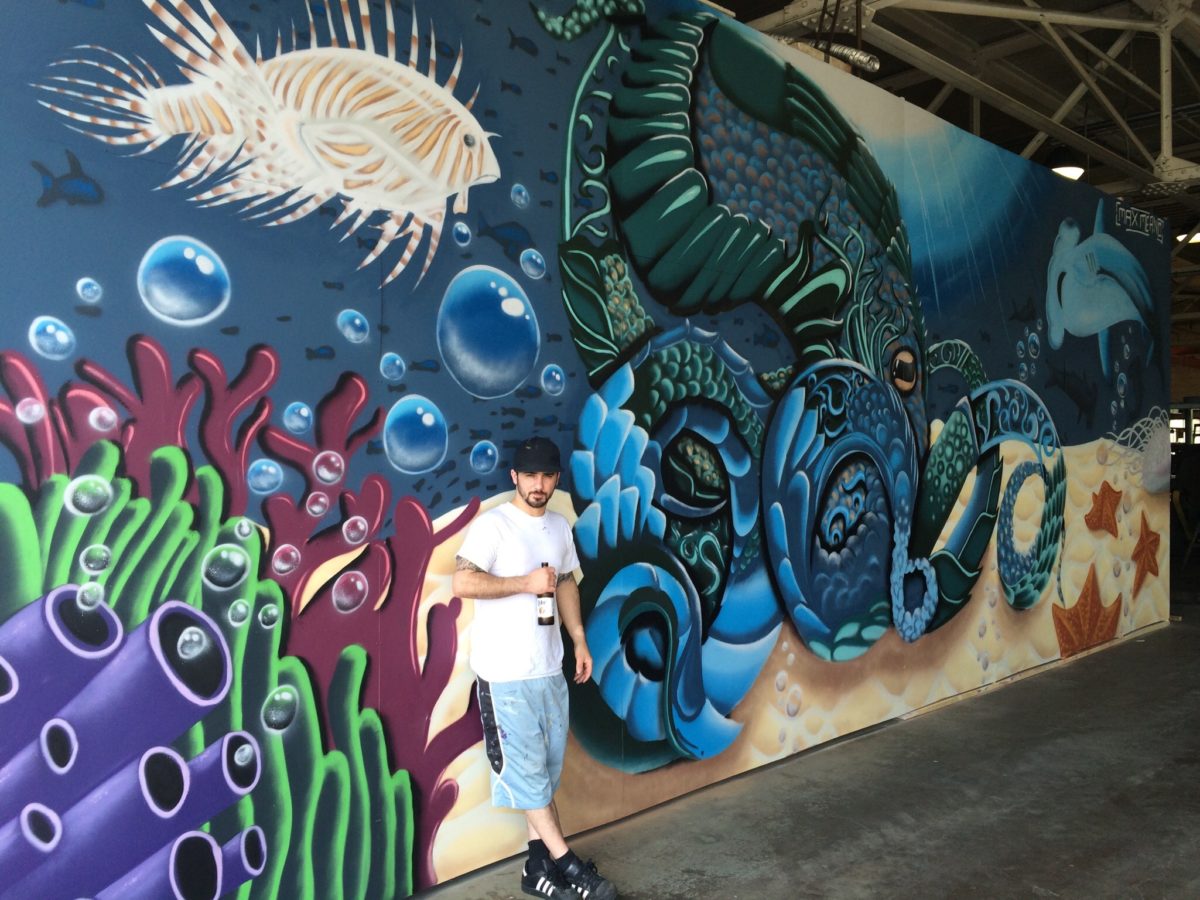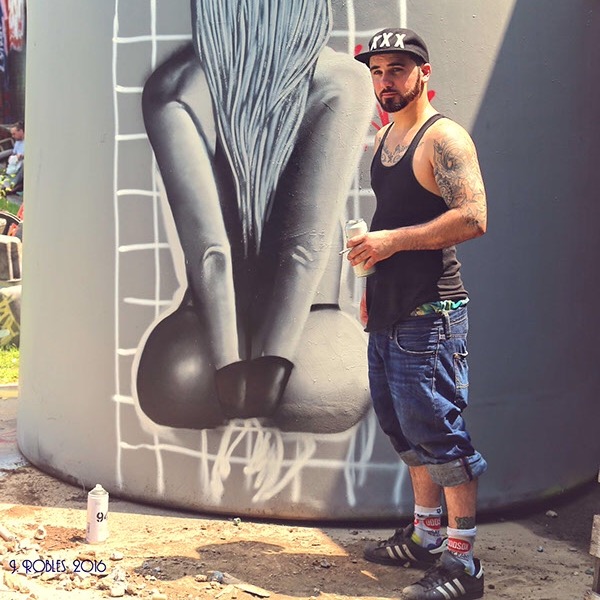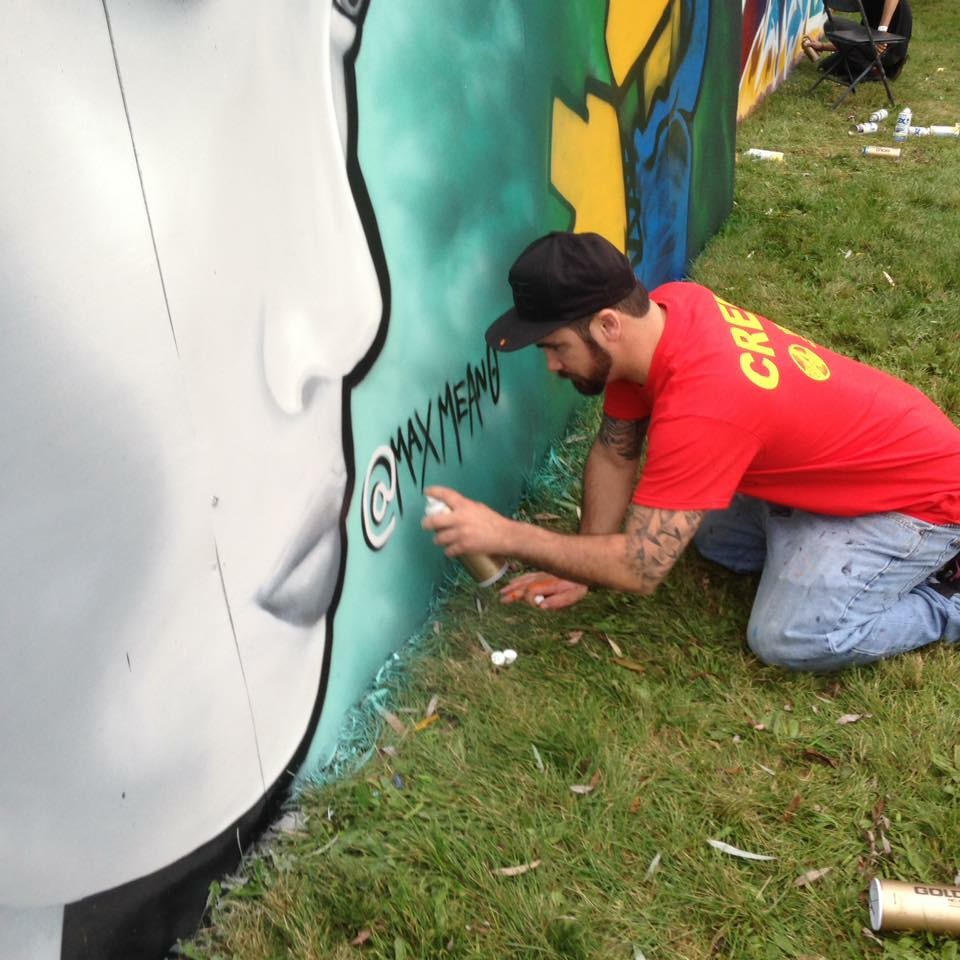 Press
  The English language is filled with apparent contradictions – phrases such as "alone in a crowd," "jumbo shrimp," "open secret" and (thanks to George Carlin) "military intelligence." Until recently, I would have included "graffiti artist" on that list – until I had a chance to talk with Max Meano, who specializes in that genre. Read more about Max Meano – Lehigh Valley MarketplaceLehigh Valley Marketplace[…]
Resume
Max Meano
Mural artist skilled in many mediums including aerosol, acrylic, paint marker and more…
EXPERIENCE
Artist, the alternative gallery; Allentown pa — 2012–Present
I am a resident artist at the alternative gallery where I paint commission murals, showcase my canvas works, help out with kid's classes, create murals throughout the interior and exterior of the gallery and warehouse, that houses it and help out on as many gallery projects as I can.
Graffiti jam Curator, the Allentown arts fest; Allentown PA — 2014-present
I have been the curator of the graffiti and street art section of Allentown Arts fest since its inception. Here, I find artists to participate, help set up organize and execute the event, as well as participate.
Artist, Lehigh university; Bethlehem PA — 2014-present
I've done multiple projects with Lehigh including the creation of the "Welcome to the south side" mural by comfort suites. I've done lectures/workshops to the students on graffiti. I've done murals for professors and have plans to do more in the future.
Artist, The banana factory; Bethlehem PA — 2014-present
I've done live painting events for the banana factory including an annual street art festival and a TED Talk event.
Artist, Allentown art museum; Allentown PA — 2014-2014
I've done live painting for a Robert Indiana exhibit at the museum
EDUCATION
Mercy college, White Plains, NY — Bachelor's of Science degree 2009
SKILLS
Very talented painting with various mediums including aerosol (spray paint), power sprayers, hand sprayers, brushes, rollers, paint markers, and various others. I also have experience working with scaffolding, scissor lifts, boom lifts, safety harnesses and repelling equipment. I am also familiar with OSHA regulations.
REFERENCES
Brandon Wunder Director of The Alternative Gallery 707 N 4th St. Allentown PA. (610) 462-3282